Company Description
Introduction
EAL is the specialist skills partner and awarding organisation for industry. We commit to investing in the industries we serve and the careers of the people working within them. Through partnerships and years of experience, we've built unrivalled knowledge and understanding of employer skills needs. As a result, employers choose our skills solutions and qualifications to deliver real career benefits for all our learners.
Through our External Quality Assurance Service, we work hand in hand with EAL recognised Centres to support the highest standards in training and qualifications delivery. For employers, this delivers a value-added service and assurance that their learners achieve the standards required by their industry. Our Centres can also rely on their dedicated EAL External Quality Assurer (EQA) as a trusted partner for expert support and guidance.
As the specialist awarding organisation for industry, we've been at the forefront of supporting employers to develop new apprenticeship standards at every stage, including assessment plan development.
EAL are approved to deliver EPA across 26 apprenticeship standards. By choosing EAL as your End-Point Assessment Organisation (EPAO) you'll benefit from our trusted, quality, expert service along with:
A flexible and responsive solutions-based service, with the first-rate level of customer service that EAL is renowned for.
Unrivalled support and expertise from end-point assessment experts who are time served in your occupational area.
A wealth of expertise in quality assuring delivery and assessment, that builds on our unique understanding of employer skills needs in our core sectors.
EAL are approved to deliver a number of EPA's remotely and as part of our wider remote strategy, we will shortly be upgrading our Exams platform and looking to roll out the facility to invigilate exams remotely in Spring 2021. Remote invigilation will allow you to continue to deliver exams to your learners despite the restrictions imposed by COVID-19 but will also enable a flexible exam delivery solution for the long-term.
EAL, are part of the Enginuity Group, a not-for-profit organisation that's responsible for engineering skills for the future of the UK's most advanced sectors. Enginuity's commitment for engineering skills in the future includes, Engage which allows users to Explore online courses, learn from industry experts and build your professional skills. Skills Miner is another Enginuity product, bringing gaming and engineering together. Skills Miner is a newly created world, which uncovers, captures and endorses your gaming expertise against engineering skills.
Our Products and Services
Our services include quality assurance for delivery and assessment, developing qualifications, End-Point Assessment (EPA) and issuing nationally recognised certificates.
Through delivering these services we build on our recognised Centres' strengths to achieve industry standards and excellence in vocational learning. This allows us to offer exceptional support and expertise to our Centres through our EPA and External Quality Assurance Service.
It's key to us that we meet the current and future skills needs of employers and learners in our core industry sectors when developing qualifications. By using industry consultations and employer focus groups we assess employer demand, drawing on labour market information to make the qualifications focused on the skills needed for working within the industry.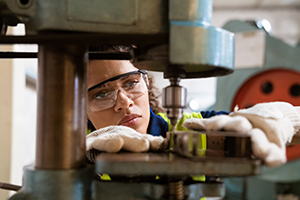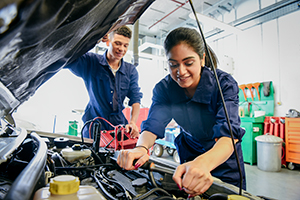 Contact Details
EAL
2 The Orient Centre
Greycaine Road
Watford
WD24 7GP