Jonathan Gill, NFEC's Chair

Be an NFEC Centre Member!
All individuals in your organisation are members by default. If you deliver learning in engineering in an NFEC Member Centre you can get all the benefits of this website.
Click below to check whether your email domain is valid - if it is, you can register now!
OPINIONS SOUGHT ON THE FUTURE DIRECTION OF NFEC
In December, during the AGM at National Conference, we started discussions on the future direction of NFEC and what changes we should make as an organisation in which to better support our current and future members. We are asking for your feedback so that we are able to implement what is required to suit and support you in the ever changing and developing world of Apprenticeship, FE and HE provision in Engineering training.
PLEASE COMPLETE THE FOLLOWING SHORT SURVEY - IT SHOULD TAKE ONLY A FEW MINUTES.
If you would like to discuss your thoughts directly with an NFEC representative, please email jillmustard@nfec.org.uk so that we have your name and contact details to arrange this.
THANK YOU IN ADVANCE FOR YOUR SUPPORT
THIS IS ENGINEERING

The Royal Academy of Engineering has launched This is Engineering, an unparalleled multi-year perception change campaign that seeks to rebrand engineering for young people, and their influencers, to encourage them to take up careers in engineering.
This is Engineering targets 13-18-year-olds. It is a digital campaign, for a digital generation with a digital future. The campaign will challenge young people to consider what engineering means in the 21st century, presenting it as a dynamic, exciting and varied career with huge opportunities to make a difference to society and how we live.
You can see the films at www.thisisengineering.org.uk and on YouTube, and we encourage you to share them widely across your social media networks. You are also welcome to embed the films on your own webpages, using the YouTube embed links.
This campaign is being led by the Academy, in collaboration with EngineeringUK and industry partners, but has been developed for the whole profession. It is a key part of our collective contribution to the government's 2018 Year of Engineering.
Attached is a quick guide to how you can support the launch, which we hope you find helpful and interesting. To join in on social media, please follow us @ThisIsEng, and #ThisIsEngineering. Some suggested tweets can be found in the attached.
To find out more or for an offline copy of any of the films, please get in touch via contact@thisisengineering.org.uk or simply visit the This is Engineering website.
Our website is updated on a regular basis with the latest information being received by NFEC from relevant organisations. Most of the information is held within our members pages and anyone in an organisation that has joined NFEC should register. Use the link above to check whether your organisation is a member and create your own unique username and password. Once registered they will be added to our mailing list to receive forum updates and other news relevant to engineering education training
Other Pages on our website
We are adding new pages to help you
OFSTED - Useful information from Ofsted
This new section provides quick links to the Ofsted FE website and also provides example of departmental Ofsted reports gathered over the last year that will help you to develop your own areas.
Teaching Resources - In the working for you tab is a new section called Teaching resources.
Teachers Report Assistant - A great piece of freeware software that helps you write qualatitive reports on student progress.
A link to the entire catalogue of NLN materials for Engineering. Mainly electrical and electronic but great packages that work well on the interactive white board and VLE.
Links to websites added to this section. Various websites that have free teaching resources available.
Product Manufacturers - We have added a page for the product manufacturers who are members and supporters of NFEC. On this page you will find quick links to the contacts in these organisations who can help you.
Awarding Bodies - We have added a page for the awarding bodies who are members and supporters of NFEC. On this page you will find quick links to the contacts in these organisations who can help you.
About NFEC - Information about our Directors and consultants along with their contact details has now been moved into this section
And what about your news?
We want to hear from you - Have you got some good news to share? Did your engineering department get a grade 1 from OFSTED?
NFEC is all about helping each other and sharing good practice. Please send any news to Jill Mustard at jillmustard@nfec.org.uk
.
NFEC 2018 Seminars
Dates of the next Regional Meetings
1.Friday 20th April - NE regional seminar, Gestamp Tallent Limited, Newton Aycliffe
2. Friday 8th June - NW regional seminar, Tameside College
For more information and meeting notes go to our Regions page
COMPOSITES TECHNICIAN
Composites Technician Trailblazer Apprenticeship
Opportunity for Training Providers
PLEASE CLICK HERE FOR FURTHER INFORMATION ON HOW YOU CAN GET INVOLVED
EngTech NOW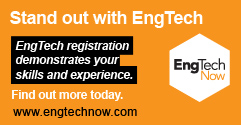 EngTechNow is a campaign to increase registrations for the professional title, EngTech. It was announced by David Cameron in June 2013.
Click on the image for further details